4 Contemporary Design Ideas For The Home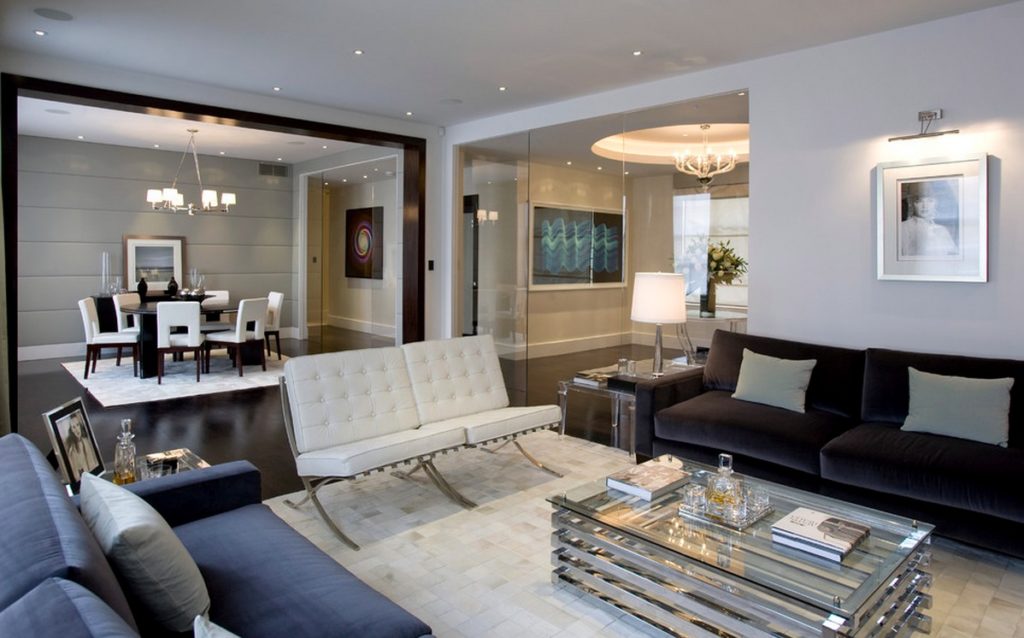 Do you feel that your kitchen is becoming dated? The newest kitchen trends are constantly evolving, and whether you're opting for a full kitchen refurb or you're just wanting to change a couple of bits of furniture for a refresher, follow these four contemporary design ideas to give your kitchen a new lease of life!
Mirrored Backsplash
When you're busy picking your cupboards, appliances and contemporary furniture, often the backsplash is something that is last to be picked. However, backsplashes frame your kitchen, so deserve a lot of consideration. Rather than simply being an area to fill, the backsplash can become almost a piece of art in your kitchen. There are so many options, so before going straight for an ordinary tile, consider getting a mirrored backsplash. This is one of the most recent trends to start hitting the kitchens, and rightly so. The mirrored backsplash is not only stunning to look at, but it is very easy to clean, and most importantly, it can make a room look so much bigger as light is constantly reflected. Whether you go for a solid mirror, or a more broken, mosaic look, or even mirrored tiles, you will end up with a really elegant look.
Update Your Furniture
The newest trend in contemporary furniture is designer bar stools. No kitchen or breakfast bar is complete without a set of modern stools that become staple items in the kitchen. Not only are they fun, but also functional. It gives you the chance to entertain whilst in the kitchen. There are so many options to go for, yet a modern wooden leg with a simple white seat is extremely popular. You can then accessorize with cushions to customize them even more and create a cosy space to socialise in.
Pendant Lights
If you have a dining table or an island in your kitchen, there is no better way to draw attention to them than with a pendant light. They are important fixtures that can help you with everyday tasks, as well as being statement features of your kitchen. Whether you go for a decorative light or something more practical, bare in mind that if you opt for more open lights then the inside of the shade will be visible from below, so go for something aesthetically pleasing!
Add Hints of Warm Wood
Although modern kitchens are often about being sleek and minimal in colour, adding elements of warm wood will maintain a sleek style whilst making you really feel at home in your kitchen. Whether it be you changing your bar stools to wooden ones or changing your flooring, or even just appliances, adding small bits of warm wood will make a big difference. If you have the space, consider putting a small 'snug' into one of your walls. In one of the inside walls, having a snug that has a wooden seat, and is then filled with a few blankets and cushions and a piece of statement art, will really enhance the homely feel. Either this, or use a space like this and fill it with wooden shelves as a shoe rack by the back door. Not only will it look great, but it could also save your carpets from potential muddy footprints!