4 Things To Remember When Shopping Online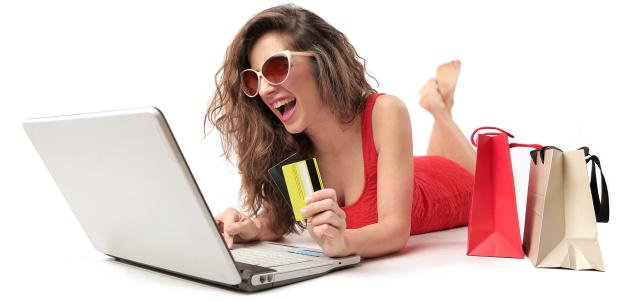 Online sales are reaching all-time highs thanks to online retailers offering lower prices and the convenience of shopping without leaving your sofa. These factors are being favoured by most shoppers as more and more of us turn to online shopping. More than just an easy way to shop, most customers find that they get multiple benefits from online shopping.
Whilst convenience is an obvious perk for those who struggle to find the time or energy to go into stores, it is also more accessible and is a great way of finding good deals and discounts. There is also the benefit of having a whole variety of brands and styles at your fingertips, but when shopping online, there are some things which you should remember not only to protect yourself but to make sure you're getting more for your money.
Check Shipping Costs
There are many laws in place which stipulate that an online store must ship your item within the time frame that is stated upon purchase or as seen in adverts. In the cases where a timeframe isn't stated or may be subject to change, then it is expected that the order will be shipped within around 30 days of when the order was placed.
Depending on your location, the size and weight of the package and the date you want your order delivered, then shipping costs may vary. A lot of companies offer free shipping to orders over a certain amount, bulk items or for being a member. Whilst this is a good way to save money, it can put buyers off who just want one or two items.
Read Product Reviews
The best way to find out if the product you are interested in is good enough is through reading online reviews. As you are buying online, there's very little you can do to check that the product is right for you, hence why many return policies differ when applied to online orders. Product reviews and buying guides are in place on many websites which help to give you a real overview and expectation of the item you wish to buy and often these are from verified customers so you know what you are reading is real.
Examine The Product Details
Following on from product reviews, not fully reading product details is a huge mistake. The issue with a lot of online consumers today is that many tend to make their decisions based on the product which is displayed in the image. They don't take time to read or understand the contents of the item which is being shown. Always check the product information before you checkout and don't be fooled by images which may have been photoshopped or edited, distorting the products real appearance.
Compare Prices
When looking at product prices online, it's best to focus on getting the best product for the best price you can. Of course, when it comes to clothing, this isn't always the case. For example, girls designer dresses and girls boutique clothing are unlikely to vary in price as you are paying for the quality of the item. Some consumers are happy to spend money on discounted products whereas others are more wary of the "too good to be true" offers. But, a low price doesn't always mean low quality.