What's Wrong With the Current Streetwear Industry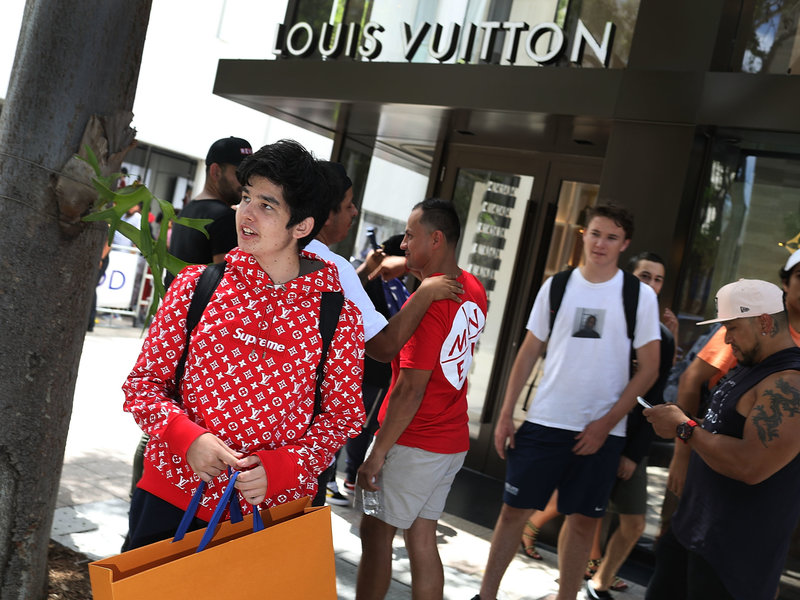 Streetwear is one of the biggest style trends across the world in 2019. Fast fashion brands and high-end streetwear brands alike are creating cool and edgy pieces. Even high-end brands such as Louis Vuitton and Gucci, who are known for designing elegant and exclusive fashion pieces have moved towards a more casual streetwear look.
Substance has become less of a factor and style is the residing aspect that high-fashion companies are focusing on. In attempts to stay relevant and to connect to the younger generations, designer branding on streetwear clothing has become a huge factor. Influencers are plastered all over Instagram for sporting high-end brands with more of a cool and casual look.
Streetwear currently makes up 30% of the overall fashion market, which is mainly due to the aforementioned brands who have invested a considerable amount of resources to their collections to keep on-trend and relevant. With this being said, it's important to take a deeper look into the industry.
Branding over quality
When it comes to streetwear, it's clear to see that these high-end brands value branding over substance. Big-name brands like Supreme and Anti Social Social club have been under fire in the fashion industry for pushing out poor quality clothing items, such as their printed pieces, that despite the clothing tags and claims that they were produced in house, are actually low-quality urban streetwear pieces.
Made in China
Balenciaga has become one of the biggest streetwear footwear brands of 2019. The sock boots that have dominated streetwear fashion looks and certainly have a high-end streetwear tag to match. Balenciaga came under fire for producing these expensive and high-end fashion pieces in China, instead of Italy as were once claimed.
Instead of being the bespoke and high-end shoe that everyone once believed, these are actually mass-produced in a Chinese factory. When Balenciaga made the move, the price wasn't lowered and in fact, the price was raised by $30 in the US after this switch. Balenciaga came back from these claims by stating that only the production line for the materials was in China.
The reselling market
In the mens urban clothing industry, reselling is a huge aspect. In today's high-end streetwear world, a piece which has been released 30 minutes ago can then be added to a reselling website within a day and this will be sold for much more than the original price.
If this continues to be the case, the streetwear industry could cease to exist as you know it. A great example of this is Yeezys. A Yeezy collection sells out just as quickly as it is added to the website and the trainers can be found on reseller websites for much more than the original value. The buzz and branding that surrounds high-end streetwear brands often mean that people will take advantage of consumer wants.